Academic and Student Life
The Japanese School of Guam offers a unique academic and learning experience on on the instruction and extradacurricular opportunities of Guam. Our school's academic and student life.
Daily Timetable and Activities
Moring Activities
8: 10-8: 25 am
1 st Period
8: 30-9: 15 am
2 nd Period
9: 25-10: 10 am
3 rd Period
10: 30-11: 15 am
4 th Period
11: 25-12: 10 pm
Lunch Break
12: 15-1: 00pm
Cleaning Time
1: 00-1: 15 pm
No Cleaning on Thursdays *
5 th Period
1: 20-2: 05pm
6 th Period
2: 15-3: 00pm
7 th Period
3: 10 – 3: 55 pm
Monday: Club Activities; Friday: Study Time
8 th Period
Optional
* Monday – Study Time: 4: 20-5: 05 pm

* Tues-Thurs: After School Program (Additional Cost)

* Friday – Club Activities 4: 30-5: 30 pm
Clarifying Comments on Daily Schedule:
This is an opportunity to get to know their teachers personally and to share in conversation over a meal. Lunch: One unique element of lunch time at the school.
The students are grouped into multi – aged groups, in which they have the responsibility of taking care of the classrooms and cleaning.
Club Activities: Like the education system in Japan, the Japanese School offers opportunity for students to be part of school clubs that meet after school on Mondays. These include: Dance, Art, Gym Sports, and Field Sports.
Friday After school Activities: Exercise, Music, and Tennis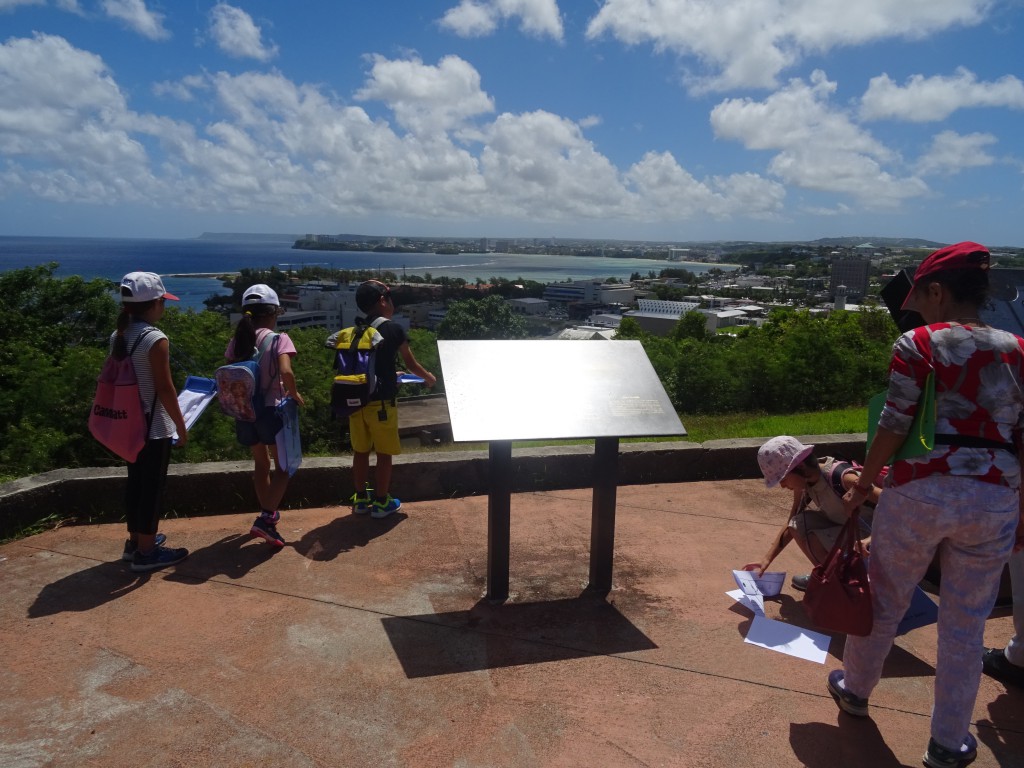 School Excursions and Learning Experiences:
One of the key elements of learning at the Japanese School of Guam is building camaraderie between students and staff while experiencing content in person.
Some regular yearly school excursions include: Hikes to Mt. Lam Lam, visits to Sankyo Gardens, observations at Underwater World (kindergarten), and others.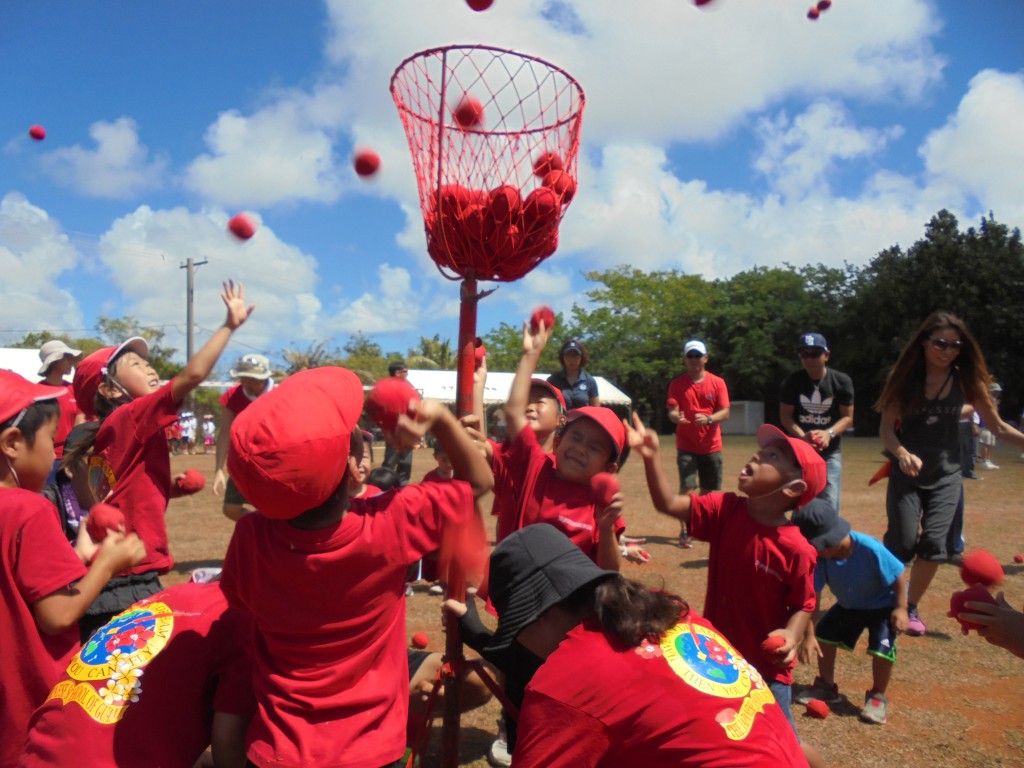 Japanese Cultural Events :

Since our school celebrates and honors many local traditions and holidays, students are involved in planning and preparing various cultural and educational traditions.
Some of the annual events include: the Sports Festival, Blue Sky Day, Autumn Festival, and others.
School Performance and English Presentations :

Following the curriculum and practices of Japanese school systems, students also are given the opportunity to write, perform and act in front of the school throughout the year.
School Performance: Each grade prepares and operations a school performance, which is a traditional Japanese music and storytelling.
Japanese Presentation Projects: Student practice speaking with fluency in English in front of an audience.
Exchange Programs with Local Schools :

The elementary and Junior High with separate exchange student has developed an exchange program with local schools, to learn and share culture and learning with students from other schools. Exchanges that take place throughout the year.